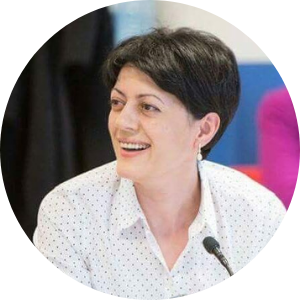 Dr. Naira Sargsyan is a Senior Public Health expert with more than 25 years of experience in the fields of HIV/AIDS, Adolescent Health and Development, and Communicable Diseases and more than seven year-experience at international level.
Starting from Aug 2019 Dr Sargsyan has been working for UNAIDS Ukraine as a Strategic Information Adviser. From 2013 to Aug 2019, Dr. Sargsyan served as UNAIDS Regional Adviser providing technical leadership and programme support to countries in EECA to expand access to HIV testing and treatment and achieve 90-90-90 targets through policy development, price reduction, and community mobilization. Prior to this position, she served as a Community Mobilization Adviser for UNAIDS Armenia from 2007 -2013 and Adolescent Health and Development Officer for UNICEF Armenia from 2004-2007. Dr. Sargsyan also held the position of Head of Surveillance/Control Department for Armenian National Center for AIDS Prevention from 1995-1998.
She holds MD from Armenia State Medical University and MPH degree from College of Health Sciences of American University of Armenia.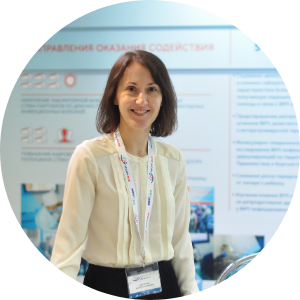 Dr. Anastasia Pokrovskaya, an infectious disease physician, currently is working as a senior researcher, Head of the Group for Clinical and Dispensary Observation at the AIDS Clinical Diagnostic Department at the Central Research Institute of Epidemiology (the Federal Service for the Oversight of Consumer Protection and Welfare).
Her main scientific directions are the study of cascades of medical care for people living with HIV and clinical trials of new antiretroviral drugs. She provides advisory support on migrant health issues to non-governmental organizations working in the field of HIV prevention.
---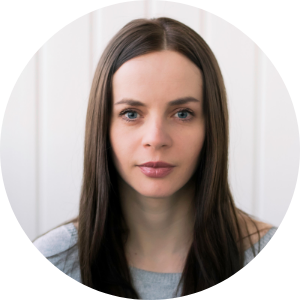 Ekaterina Ivashchenko is a journalist and an expert in the Central Asian region. She graduated from Kyrgyz National University with a degree in journalism. Since 2010, she worked as a correspondent for the "Fergana" news agency in Central Asia, traveled across and explored all countries in the region with the exception of Turkmenistan.
Since 2017, Ekaterina has been working as a "Fergana" correspondent on migration in Moscow. She has written over 200 articles about the life and challenges of migrants from Central Asian countries in Russia. She participated in the Reham al-Farra Memorial Journalism Fellowship (UN Headquarters, USA, 2014) and World Press Institute Fellowship (USA, 2017) programs.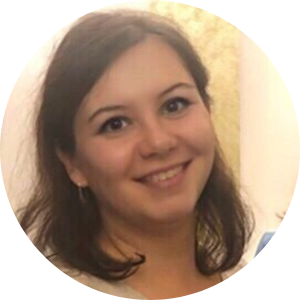 Shakhnoz (Yekaterina) Yusupova, MPH, is an international development specialist with over 20 years of experience in advocacy, policy dialogue, civil society leadership development. In 2008-2010 Social Mobilization Adviser in Russian UNAIDS. Has publications in Russian and international public health editions.
Shakhnoz is presently working in a COVID-19 support project of the Doctors Without Borders (Netherlands) in the Russian Federation and Republic of Belarus.